In India, only twelve percent of an age-group visit a university. On the other hand, almost 40 percent of the Indian population is younger than twenty years.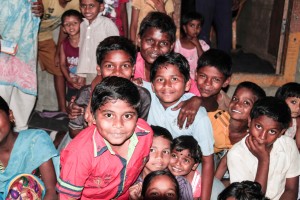 With your donations, we can offer young inquiring people education:
Tuition centers
Senior classes and university-entrance diplomas
Academic studies at colleges and universities
Skills training in tailoring, beauty culture and computer application
We work fast and directly, so that there are more and more educational and social climbers. We guarantee you that 100% of all donations flow into our projects, because we consider our help honorary and work without expenditures. In addition, we control, how and where your donations are used.
Thank you for your help.
Family Posielek