"If you educate the man, you educate the person but if you educate the woman, you educate the nation." – Mahatma Gandhi.
Education helps in changing the mindset of an individual; enhancing their confidence; raising the status in the family and society, and reducing dependability – an indicator of the empowerment process. It is not enough that the girl child ensured of the primary and secondary level education, which may result in empowering her as a mother at family level. It's only through supporting her further to make her a skilled specialist in any field through higher education that she climbs up in the empowerment process to contribute much more meaningfully to the fellow human beings, the nation. The Change Foundation contributes its mite towards this goal, with support of the Posielek Foundation and the children of the Menschwerdung Christi Parish Community / Die Sternsinger – Kindermissionswerk in Germany.
With heartfelt gratitude, we at Ch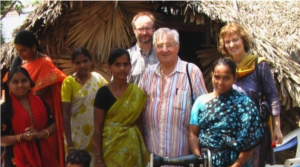 ange Foundation remember the Fam. Posielek Foundation and the children (Die Sternsinger – Kindermissionswerk) of Menschwerdung Christi Parish Community of Germany and friends for their support, in 2018 – 2019.
We take this opportunity to thank wholeheartedly our Trustees (Rev Fr Thomas Koshy, Ms. Cheryl Bartholomeusz, Ms. R Shalini Prabhatha, Ms Mariyama (Seena) and Mr Anto Maliekal, for their committed efforts to reach the most deprived children.
Our Partners
During April 2018 to March 2019, while the Change Foundation directly identified 11 students, the Catholic Health Association of India (CHAI), Hyderabad, Telangana referred 22 students from its various Member Institutions run by nuns & Karunalayam, Warangal, Telangana (21). Navajeevan Bala Bhavan Society, Vijayawada, Andhra Pradesh referred 16 students; Social Action, St. Mary's Church, Bowenpally, Hyderabad, Telangana (12); RAKSHA, Chandrapur, Maharashtra (11); Cheyutha Mahila Society, Hyderabad, Telangana (8); Krupabhavan, Karimnagar, Telangana (6) and Pragati Mahila Society, Vanakuru, Andhra Pradesh (2). RAKSHA also organized Evening Tuition Centers (ETCs) with the support from the Foundation. We express our deep appreciation for generous collaboration of these partnering organizations.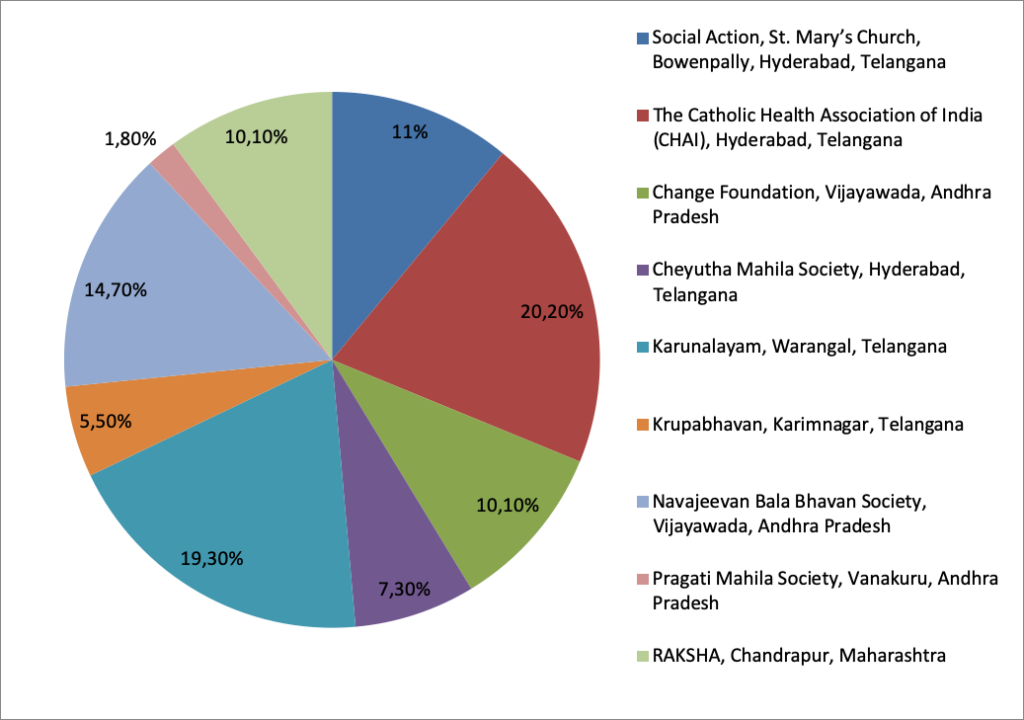 Education Scholarships
During the year 2018 – 2019, with a total amount of INR 1,492,950/-, the education scholarships are given to 109 students (Old: 60 and New: 49). Of them, 74 are girls and 35 boys.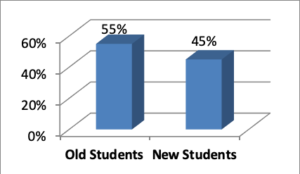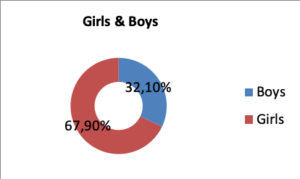 Parental Status
When parental status considered with respect to education scholarships, 41 (21 girls & 20 boys) are having both parents; 36 semi-orphans (26 girls & 10 boys); 28 orphans (23 girls & 5 boys) and 1 girl abandoned by parents. Support is given also to 3 widows (2 for higher education and 1 for livelihood skill training).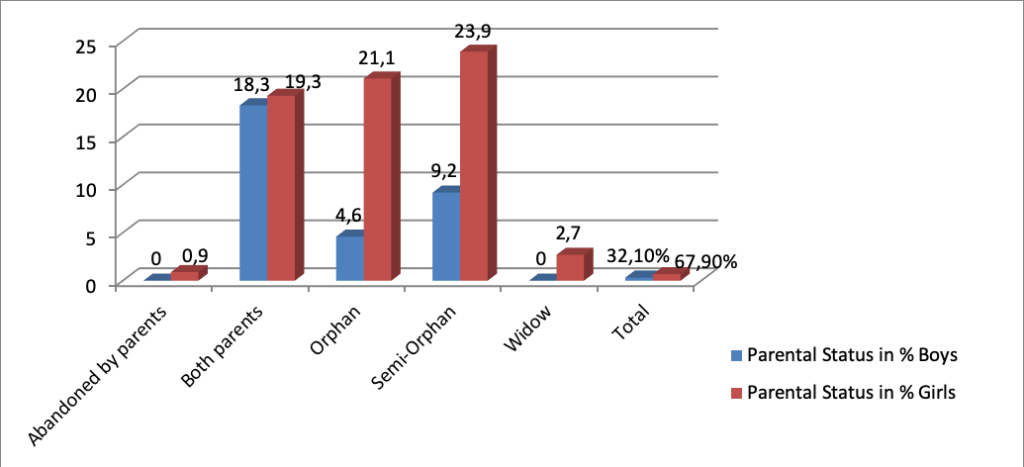 Education Level
 When education level considered, as the table below indicates, the education scholarships are given to 21 Intermediate students (13 girls & 8 boys). 31 (22 girls & 9 boys) students attended Graduate level courses; GNM: 11; B. Sc Nursing Girls: 7; B- Tech / Engineering: 12 (5 girls & 7 boys); M. Com: 2 (1 girl & 1 boy); M. Pharm: 1 girl; Pharm. D: 1 girl; M.B.A.: 1 girl and for Chartered Accountancy: 1 boy, etc.
Apart from the 109 students who received education scholarship from the Foundation, two Women Societies (Pragathi– meaning Progress & Mother Theresa), constituted by the mothers of students, and facilitated by the Foundation, could provide scholarship to another 28 students @Rs.5,000/- from the small amounts some of the mothers contributed back. With these, during the year 2018 – 2019, a total of 137 students received education scholarships.
Akshara – Evening Tuition Centers (ETCs)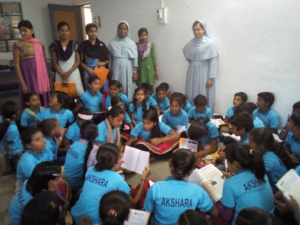 RAKSHA, one of the partnering organizations is being supported to organize 8 ETCs, named Aksharameaning Alphabet, attended by 150 children below 10thclass.Five of these ETCs are located in the state of Maharashtra & 3 in the Tribal State of Jharkhand. Most of the children belong to either Dalit or Tribal communities – of very low socio-economic status.
Parents of most of these children are illiterate and they cannot help the children in their studies. They return only by evening after their daily coolie work – agricultural labour. Most of the houses are very poor. Many of the families live in single rooms.
The ETCs help children in their studies after school hours. The ETC are relevant as most of the children attend the ill-equipped schools with not-so-trained teachers. ETCs help children, especially girls, to be regular in schools, without dropping out. The teams at ETCs follow up the children at their own regular schools. They regularly meet the teachers in their own respective schools.
The ETCs also make the children and their families aware of health and hygiene issues, rights of the girl children, govt schemes, etc. They groom leadership qualities among the children.
The Foundation needs Rs.1,500/- per centre per month towards the remuneration of Teacher (who is also from the local community), rent for electricity, etc. We also support for taking children for outing (study tour) – once a year – to a nearby town; also, towards providing partial support to purchase school uniforms and sweaters for winter (part of the costs may come from local community), etc. During the year, with the support from the Foundation, sweaters are provided to all the children at ETCs.
SKILL TRAINING IN BEAUTY CULTURE
During the year April 2018 – March 2019, altogether 24 unmarried girls/young mothers got trained in beauty culture. Of these, 8 trainees who completed the training in the first batches got employment in local beauty parlours in Vijayawada, and others are self-employed, earning substantial extra income to their families.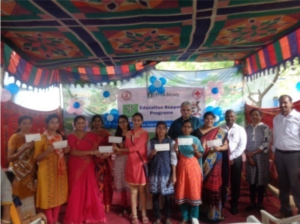 Thank you all at Posielek Foundation, Menschwerdung Christi, Kindermissionswerk / Die Sternsinger. Your generosity helps us to sustain the smiles of hundreds of children. Through your thoughtfulness, you give Hope to these children, in the midst of a world wallowing in greed and selfishness. We take this opportunity to specially thank and remember Mr. Joachim and Mrs. Joanna Posielek whose vision urges to move forward.  Thank you Achim and Janka!